robot technology for the green sector
Where autonomous mowing started
In 2006 I came to talk about autonomous mowing with a former colleague of mine. It was a quite interesting subject because we did some project with RTK-GNSS machine control in the past.
This could be a perfect solution for golf courses where a lot of mowing is performed. The first step is that I visited a golf course to talk about mowing in general. They were very enthusiastic and I went on to pursue the possibilities for autonomous mowing on golf courses.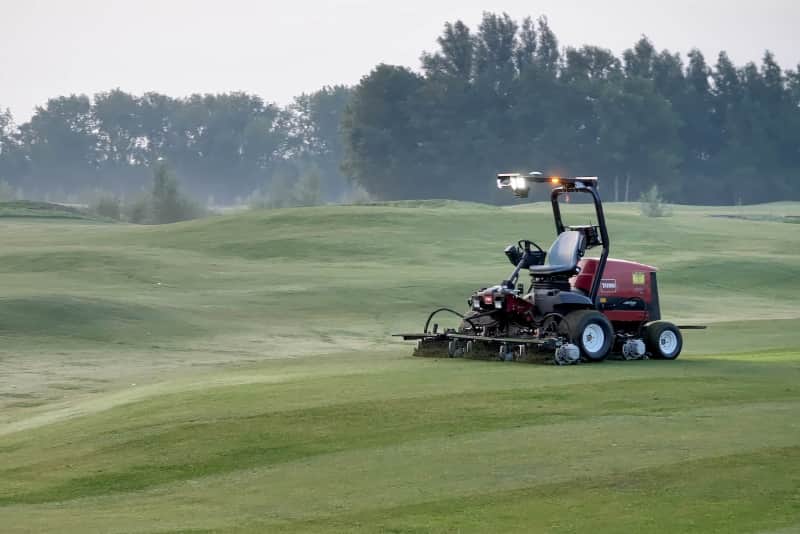 The first step was to find a control algorithm. I went ahead and designed a teach and playback control system. This worked in simulation. To go to practice however I needed funding and went through quite a process to get this arranged. Finally, in 2008 I founded a company for autonomous mowing on golf courses.
I went ahead and got a fairway mower from a dealer to integrate a system for autonomous mowing on it. First I did some trials on a pasture and in 2010 I went to a golf course to put it into practice. It worked! After a lot of testing and refining I developed an add-on system for autonomous mowing on golf courses. The first units were sold in 2011 and now three golf courses in The Netherlands were performing autonomous mowing.
A new algorithm
In 2013 I designed a complete new control algorithm based on area layout. This new approach was developed to overcome drawbacks of the teach and playback technology previously used. Autonomous mowing was now performed based on path planning, rather than manual teaching of the machine. This was a big step forward and in 2013 I sold several mowers with the new technology. At the end of 2013 I sold the company to allow it to further grow in the area of autonomous mowing. The team became bigger and we started to sell more machines. Because of a lot of management changes and relocation of the company I decided to quit in 2016.
The years following I couldn't work on autonomous mowing because of a non-compete. When this non-compete was finally lifted I got back to my passion: autonomous mowing. I decided to redesign the technology from the ground-up, based on the knowledge I gained throughout the years. A completely new design, with new features, more reliable and more robust. That was the goal.
This design process resulted in a new concept for autonomous mowing: Robotic Mowing System (RMS).
RMS & AMS
At the same time I developed a semi-autonomous mowing system called AMS. It is used with an operator in the seat and it allows any operator, regardless of experience and skill, to mow any fairway to perfection. It also uses RTK-GNSS for positioning and controls steering and cutting units only. The operator is aided in the mowing process and does not have to lift or lower the cutting units nor steer whilst mowing. The only thing the operator has to do is to turn the mower around at the end of a mowing line. The AMS was designed to be an entry-level system for those golf courses that want extra quality and productivity and do not want to perform full-autonomy.
RMS is designed for golf courses that do not need an operator in the seat. The labor savings of RMS are immense. RMS is a very sound financial investment with a return on investment within 2 to 3 years.
Our autonomous mowing system is an add-on for different mower brands, like Toro, John Deere and Jacobsen. The key features of our mowing system are its safety with 3D cameras, its excellent path planning, track&trace and superb support. At this point in time a lot of units are running on golf courses all over the world and customers are satisfied with this system. Customers that use AMS are satisfied too. What they all love is the quality and consistency of the work, There is no human that can outperform an AMS or RMS. We are still adding features to increase the possibilities and are also looking into other businesses than golf courses.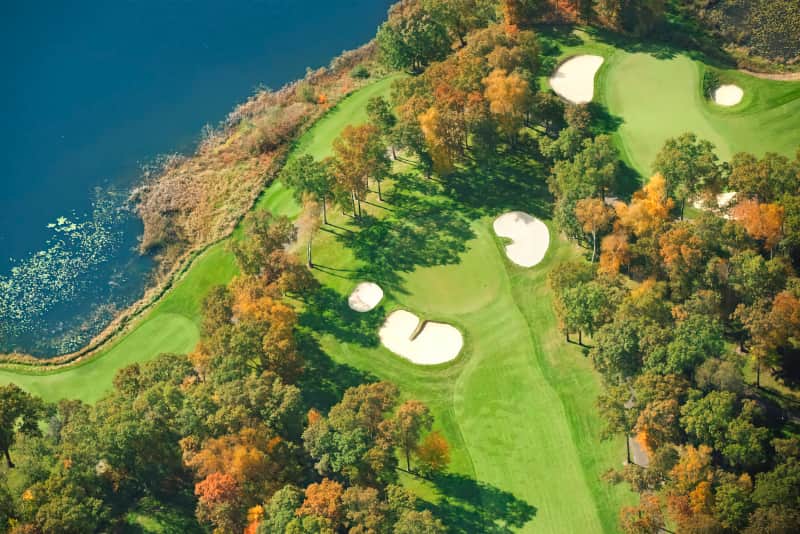 Autonomous mowing now available for flail mowers
For example, in 2020, we released a system for sod farms to perform autonomous mowing with a flail mower. Immediately a couple of units were sold!
TerraTroniq is now gaining momentum and is in the process of continuous growth. We now have a team of specialists that I am proud of. There is a definite future for autonomous mowing and we are a big part of it. In the future, these systems going to be an integral part in the maintenance of golf courses, but also soccer fields and other sports grounds. We are looking to provide autonomy for different types of machinery and are looking into electric mowing as well. Less pollution, less noise, less labor and perfect results. Energy storage for these mowers is perhaps the biggest challenge. If we could work closer together with manufacturers of mowers we could more closely integrate our technology and are able to deliver perfect products to our customers.
Yes, the future is autonomous and I am happy that I am a part of a team that is shaping the future. Autonomous mowing is here to stay.
Of course you can always call us via our number:
Service: +31 (0)85 – 2007996
General: +31 (0)85 – 2007110
Or send us an e-mail:
info@turftroniq.com